Real Estate
Whale Watch From Any of This Home's 3 Rooftop Decks
What's better than a rooftop deck? Three of them. Each with its own sweeping view.
The Olympic Mountains. The Strait of Georgia. The shoreline of Victoria, Canada. And maybe a pod of orcas, if you're lucky. You can see all of that (and much more) from one of this home's three rooftop decks.
Located on the rocky shores of San Juan Island, Washington, this coastal retreat has a unique connection to the land it occupies — the home is built directly into the hillside, so it gracefully descends the ground's natural slope.
A team of architects from Seattle-based firm Prentiss Balance Wickline worked on the design. Dan Wickline, one of the architects on the project, drew inspiration from the island's stark natural beauty.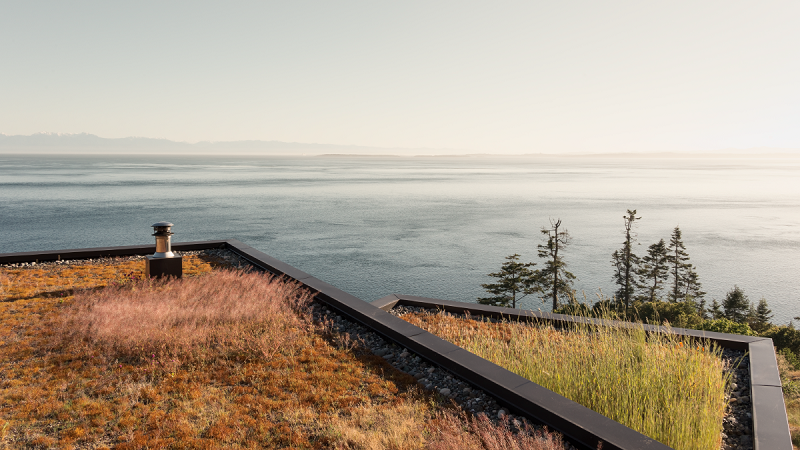 "Rooted into a linear ravine on the site, the spaces of the house are composed in a series of stacked volumes climbing the terrain and aimed toward specific views," Wickline says.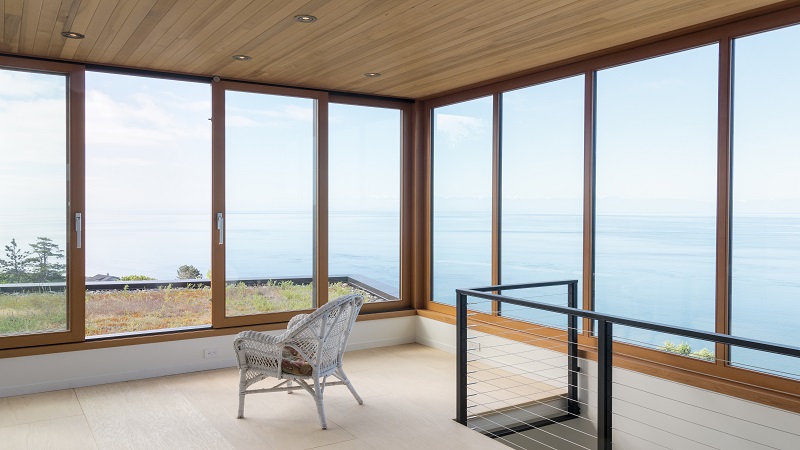 These specific views can be admired from one of the grassy rooftop decks, from the floor-to-ceiling windows that line the water-facing walls or from one of the rectangular window clusters.
The strategically placed clusters create the sensation of total immersion in the rugged landscape — no matter which way you turn, a view awaits.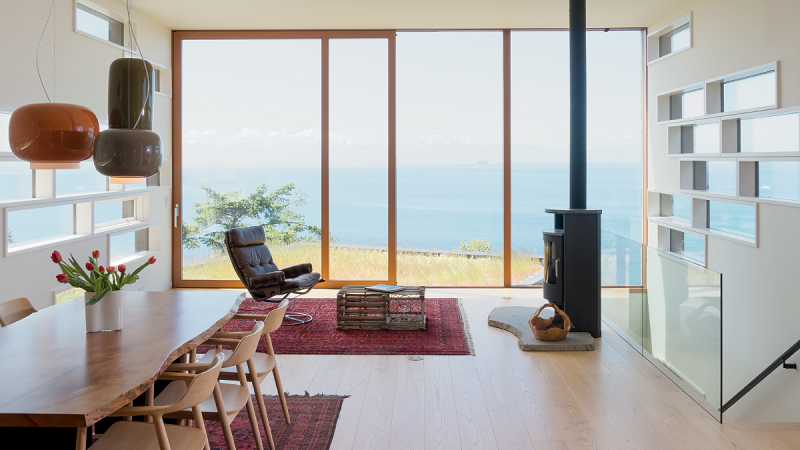 Inside, the design features a muted color palette inspired by the lush greens, earthy browns and serene grays of the Pacific Northwest. These subtle and somewhat restrained hues allow the home's simple, elevated aesthetic to really shine.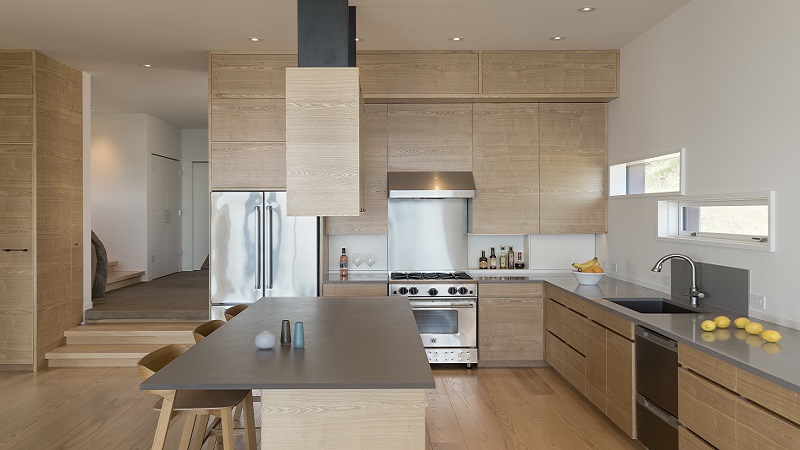 From every angle, the home resembles a work of art — fitting, considering it was actually designed for a painter.
The top-floor art studio overlooks the water, as does its clean, light-filled library. And if those views aren't enough to inspire creativity, there's always a rooftop deck or two nearby.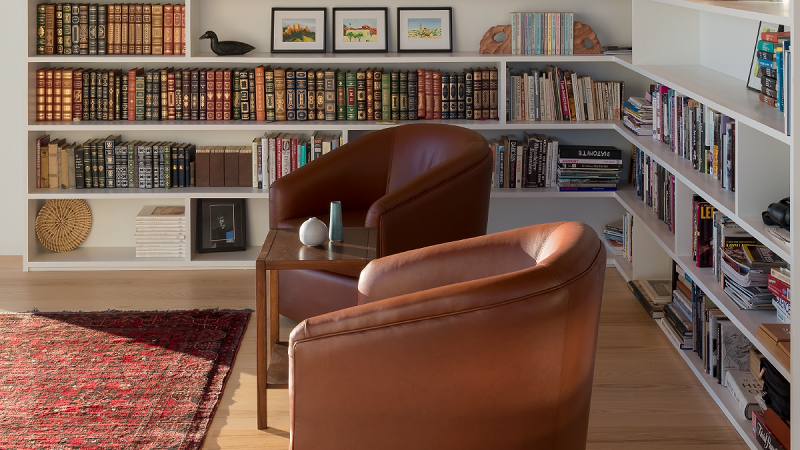 "The grass roofs establish a new landscape, which at the same time nest and blend the house into the existing terrain," Wickline says.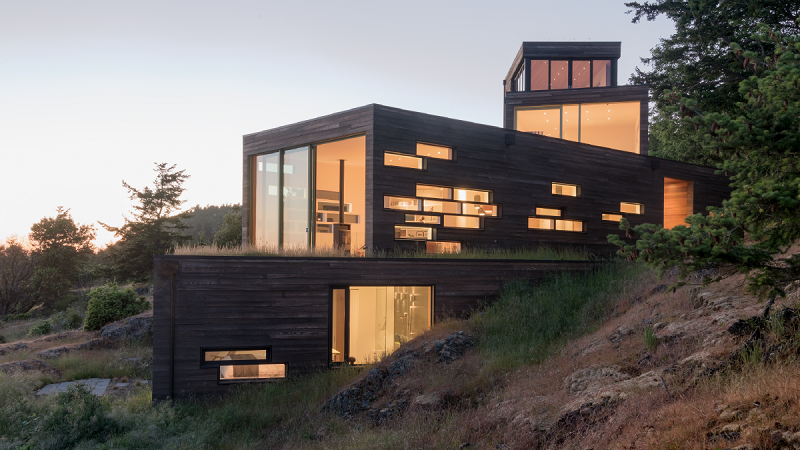 This delicate tug of war is a testament to the home's thoughtful design and a conflicting (yet romantic) notion: that a place perched so high above the horizon can still feel so deeply rooted in the earth.  
Photos by Eirik Johnson.
Related:
Originally published September 2018