State Farm will be increasing auto insurance rates in eight states – states where the insurer had previously announced rate decreases due to reduced driving activity in the face of the COVID-19 pandemic.
S&P Global Market Intelligence had obtained information from rate filings submitted by State Farm to state insurance departments, in which the company cited a "diminishing effect" from the pandemic on driving exposure. The insurer went on to state that its loss trends have started to normalize by the third quarter, following historically favorable levels in the prior quarter.
Read more: State Farm in COVID-19 rate cut rethink
The documents obtained by S&P Global Market Intelligence revealed that the following eight states will see their insurance rates increase: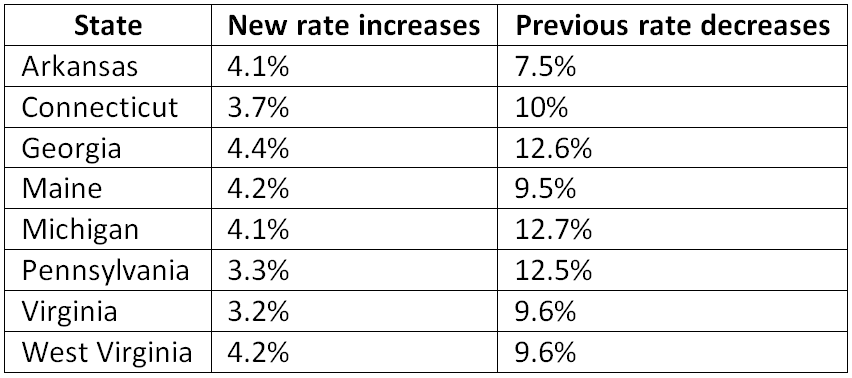 The rate increases will affect both new and renewed policies in 2021, State Farm said. But in statements with the media, the insurer is pointing out that the increases will not completely reverse the previous rate decreases it implemented.
"We're making adjustments based on data indicating more people are driving and that is resulting in an increase in auto claims," State Farm spokesperson Angie Harrier told Forbes.
"Our approach is to make incremental adjustments based on driving behaviors to ensure the rates we have in place reflect anticipated driving and claim volume, and to minimize the impact to customers as much as possible."