George "Chip" Atkins III (pictured above) has been elected as the national director of Big I Kentucky, the largest insurance trade association in Kentucky. Atkins succeeds Steve Kinkade, who has stepped down after serving in the position for nine years.
Atkins received his property/casualty license in 1995 and his life and health license in 1996. He has been an active member of the Big I Kentucky for 25 years, serving on the board of directors from 2011 to 2018. He served as chair from 2016 to 2017, and has been on several committees for the organization, including: membership services, events, health benefits, KAPAC, young agents liaison, Kentucky Agents Foundation, government affairs and investment advisory. He also serves on the National Professional Liability Committee.
As national director, Atkins will represent Kentucky at national level and will offer the state's vote on national issues and act as a liaison with the state board and national board.
Read more: Big 'I', Trusted Choice launch guaranteed income program
"I couldn't be more thrilled that Chip is my successor," Kinkade said. "He is already up to speed on national issues and is well acquainted with most of the national board members and IIABA executive committee. Chip will hit the ground running and do a fantastic job representing Kentucky agents."
Kinkade (pictured below) has served on Big I Kentucky's board of directors for 25 years, and became the organization's national director in 2012. He has also served on committees including: InVEST, education, membership services, government affairs, and investment advisory.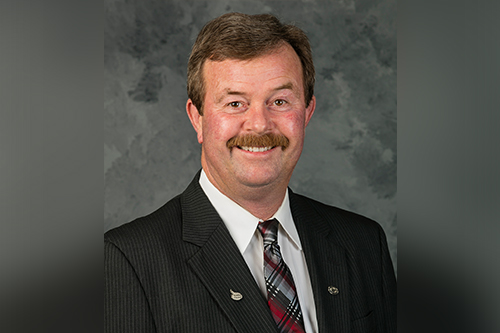 "Steve has been a pillar inside Big I KY and at the national level," said Tara Purvis, Big I Kentucky president and CEO. "He has been a constant sounding board for important issues affecting our industry, a beacon of knowledge and, most importantly, a friend. Steve has been a beloved member of our board and association for the past 25 years. We will miss Steve's wisdom on our board and his wife Susie's warm hugs and hospitality. Steve is leaving his role as national director, and the whole Big I Kentucky association is in a better place than when he started, and we will be forever grateful for his passion and leadership."
"Losing Steve Kinkade with his years of experience and always being the voice of reason in our board meetings will be a tough spot to fill, but I have the utmost faith that Chip will do a great job for us on the national board," said Ray Robertson, Big I Kentucky chair.